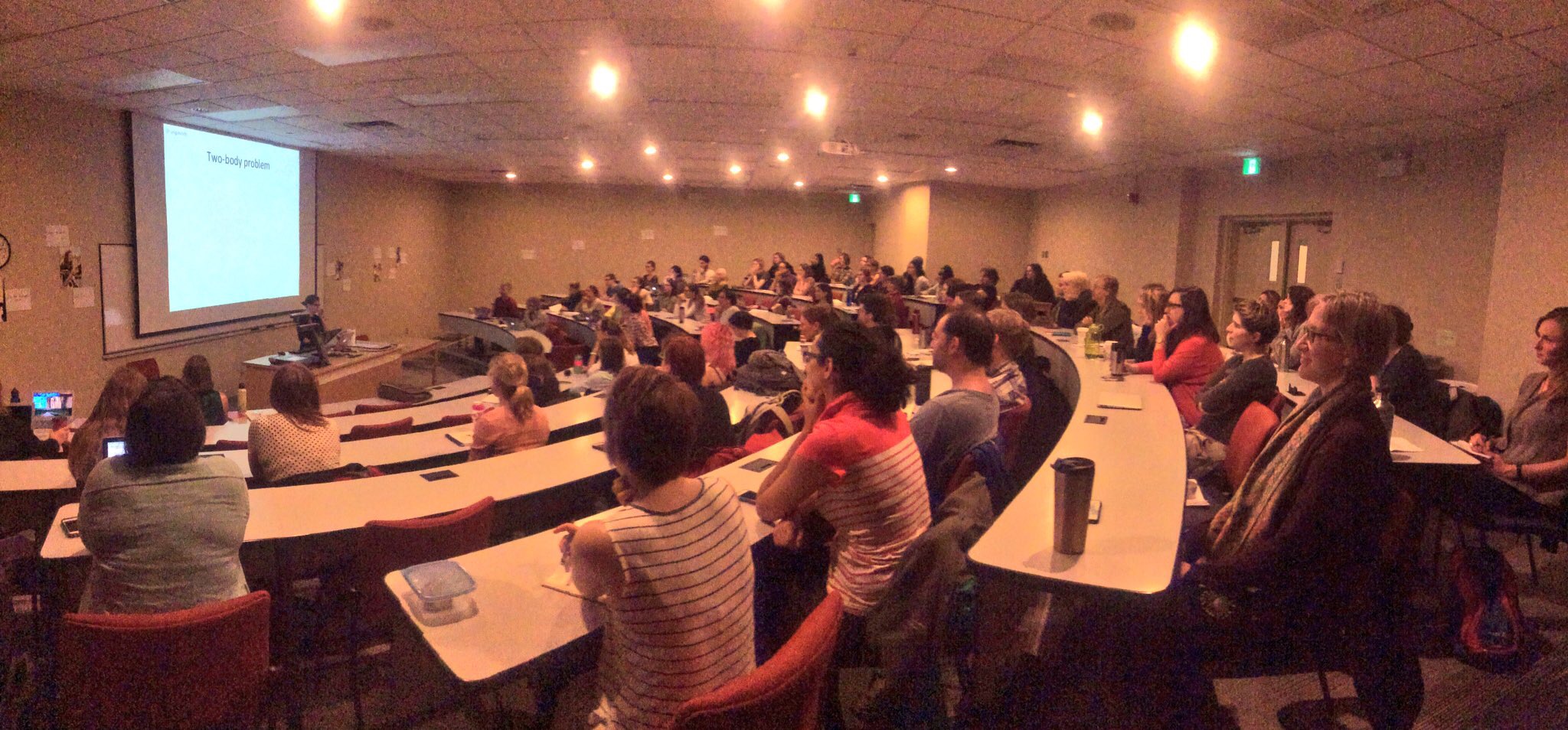 Nearly 100 early career ecologists and evolutionary biologists, plus a helping of mid to late career folks, many of us with jet-lag, made it to a lecture hall in Memorial University's Education Building for SWEEET 2016's 09:00 start on Thursday July 7th 2016 .
Participant ages ranged from a few months old to mid-70s! We were fortunate that the Canadian Society for Ecology and Evolution shifted its council meeting to the afternoon, allowing council members, like Jeremy Kerr and Judy Myers to attend the symposium.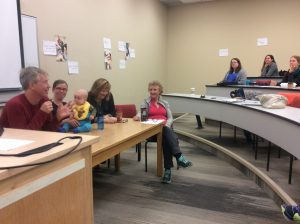 We were thrilled to welcome not only women, but the highest number of men, ever. Because SWEEET concerns are everybody's concerns.
After the symposium, outgoing Canadian Society for Ecology and Evolution president, UBC Professor Emerita Judy Myers, asked me to suggest a few readings for those interested in learning more about ongoing barriers facing early career Women in STEM.
Here are some suggested readings and a video. And, look out for my storify of SWEEET 2016.
This list will be included in the forthcoming CSEE newsletter.
1.BSc students: Males Under-Estimate Academic Performance of Female Peers in Undergrad Biology Classrooms https://t.co/aViCYtcrKG @CSEE_SCEE

— ((( Dawn Bazely ))) (@dawnbazely) July 10, 2016
3.Ecology & Evolution post-docs giving guest lectures: https://t.co/YvSbcKaw21 https://t.co/xgo65vpT9m @CSEE_SCEE #sweeet2016 #CSEE2016

— ((( Dawn Bazely ))) (@dawnbazely) July 10, 2016
5. For Ecology & Evolution Assoc. Profs: Your Science Conference Shld Have a Code of Conduct https://t.co/UjEoQAGYnd @CSEE_SCEE #SWEEET2016

— ((( Dawn Bazely ))) (@dawnbazely) July 10, 2016
PS @CSEE_SCEE, all the Positive Space signage @CSEE2016 & @SWEEET_ecoevo was great! #CSEE2016 #positivespace pic.twitter.com/UK5wSogKW2

— ((( Dawn Bazely ))) (@dawnbazely) July 10, 2016