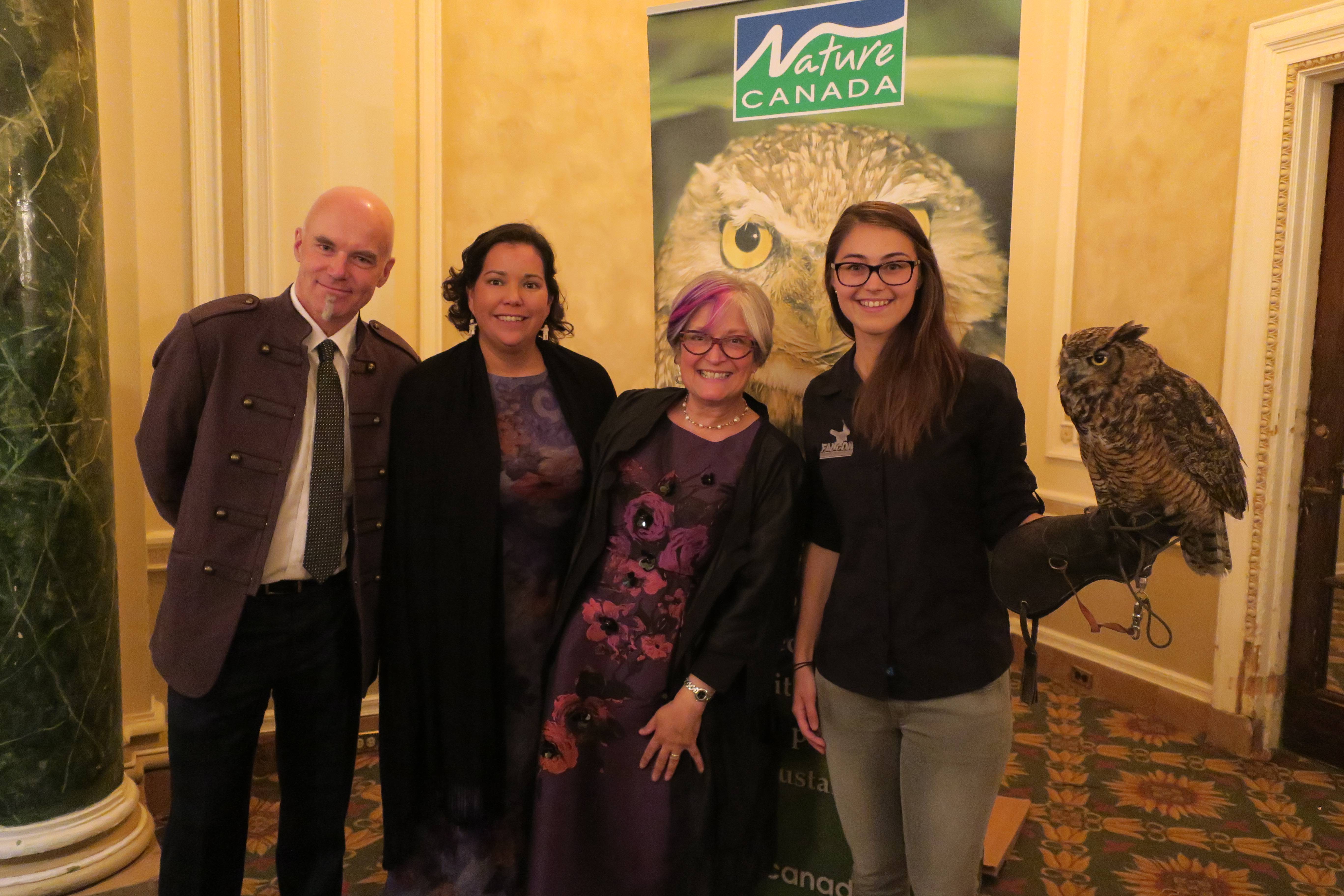 That really is me (centre), Dave Reid (far left), and Heidi Langille (near left) with a live Great-Horned Owl, and their very calm, young handler, at the Chateau Laurier in Ottawa, on September 30, 2016. Dave, Heidi and I had a reunion, after working together on Adventure Canada's Arctic Explorer expedition cruise in August  2016.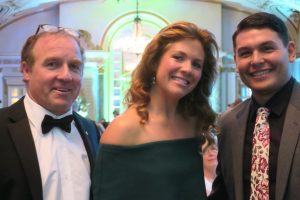 Other attendees at Nature Canada's Nature Ball included Sophie Grégoire Trudeau (below, with Geoff Green, founder of Students on Ice, left, and Jason Edmunds, Adventure Canada, right). Along with Grégoire Trudeau, the Hon. Catherine McKenna, Canada's Minister of the Environment and Climate Change, became women 100 and 101 respectively, in Nature Canada's Women for Nature Network.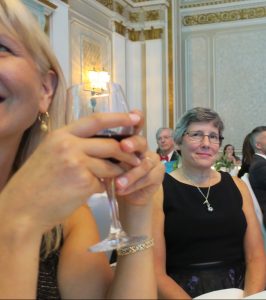 Fellow York University professor, Bridget Stutchbury, who, like me is a Woman for Nature, was also there, to celebrate the success of this expanding network. Many of us were meeting in person for the first time.
Bridget (left) is smiling, as she listens to Margaret Atwood (below right), another Woman for Nature, describe her creative solution (see photo at this post's very end) for bringing attention to the inconvenient truth that domestic cats are a major cause of songbird mortality.
Much of my ecology research is applied, with direct applications for nature management and conservation. However, I well know that the likelihood of my research being taken up into policy and action, depends on how well it's mobilized to diverse non-academic communities, from policy makers, to the broader public(s).
The reality is, that lots of important conservation biology research will never be acted upon. I learned a lot about the science-policy-politics nexus when I was director of director of York University's Institute for Research and Innovation in Sustainability, IRIS.

---
The Appeal of Women for Nature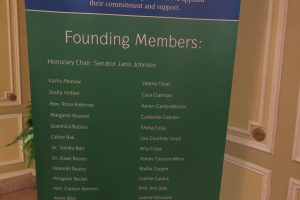 When I stepped down, in spring 2014, after 4 terms as the director of IRIS, and returned to being a regular Biology Professor, I had time to get involved with other types of knowledge mobilization that are different from the work I traditionally do on government committees, and in university science communication. So, I started looking for possibilities.
While, I often support environmental charities, and occasionally receive research funding from some of them, I knew that I can do more with this sector. I joined Nature Canada's Women for Nature network and fundraising effort when it launched in 2014, because it provided a new way for me to bring my expertise and experience out of the ivory tower.
The Women for Nature initiative was founded to celebrate Nature Canada's 75th anniversary. It brings together a diverse group, that includes politicians, academics, scientists, educators, businesswomen, writers and artists, all of whom are interested in nature conservation, the environment, and education.
I was attracted to the Women for Nature's feminist, crowdfunding vibe, and its sustainability thinking. There's a 3-year pledge of an annual donation, which, relative to the overall philanthropy world, is small potatoes, but is, at this stage of my career, actually affordable for me: I've reached the point in my professional career, where I can donate $100 a month to a charity.
The idea that I could be a micro-philanthropist, and have my contribution join with those of many others, to create a substantial amount, is a strange and exciting feeling. It probably helped, that I'm familiar with the crowdfunding concept, as an enthusiastic supporter of projects on crowdfunding platforms like Indiegogo and Kickstarter.
I'm also well aware that this level of donation represents a huge amount of money, and presents a barrier to participation, for many talented women. Unsurprisingly, the Women for Nature currently tilt to an older demographic. I do know that many of us are reflecting on this reality, in the context of the many barriers to women participating in STEM and other sectors, and I very much hope that Nature Canada will be able to find ways of diversifying our demographic.
What's very cool, is that the women who join this network are all "doers", with, collectively, centuries of experience. This is a deep and ever-widening pool of talent, with the wisdom to know that reinventing wheels is, mostly, a waste of time. Our approach, thus far, has been to seek to partner with existing networks and organizations in taking action on the biodiversity front, and to identify and fill gaps. As mentioned earlier, I like the many sustainability principles threaded through the conversations and emerging ethos of the group.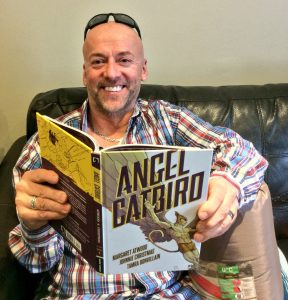 The Women for Nature are still figuring out actions and projects to get behind, though we have made a lot of progress over a short time, since launching. Nature and environmental education, have, unsurprisingly, emerged as key themes, along with mentorship and support for girls and women in STEM.
We are a pragmatic, down-to-earth group with a humorous, positive outlook. Biodiversity loss and climate change can't depress us enough to stop us from taking action. And, we can still take time out to celebrate small victories, and get to know each other at events such as the Nature Ball, which, refreshingly, featured only women on the podium! By the way, that's long-time family friend Dr. David A. Kirk checking out Margaret Atwood's graphic novel with her new superhero Angel Catbird.